When looking at a person or organization record for the first time, especially following data transition during implementation, it is best to review a number of areas within the record for data accuracy and Gnosis screen layouts.
Applying this best practice will help get you acquainted with the new record layout as well as help identify areas that may need some cleanup. This reference is a map of the important areas within person and organization records to include in your initial review.
Note: If your organization is currently in an implementation period, you should not merge or delete person or organization records until your Connect4 Support Person has given the all clear to merge records. This is important to ensure data consistency while some data is still being migrated.
Person Form
Main person details

Name
Phones
Email
Record Type
Record Status Type
Organization link
Relationships

Household/Address tab for address and household members

HH Name and Salutation
Household Members
If household cleanup is necessary, see this reference for assistance.)

General Attributes tab
Member Info tab (if applicable) for member/participant records
Donor Info tab (if applicable) for donor records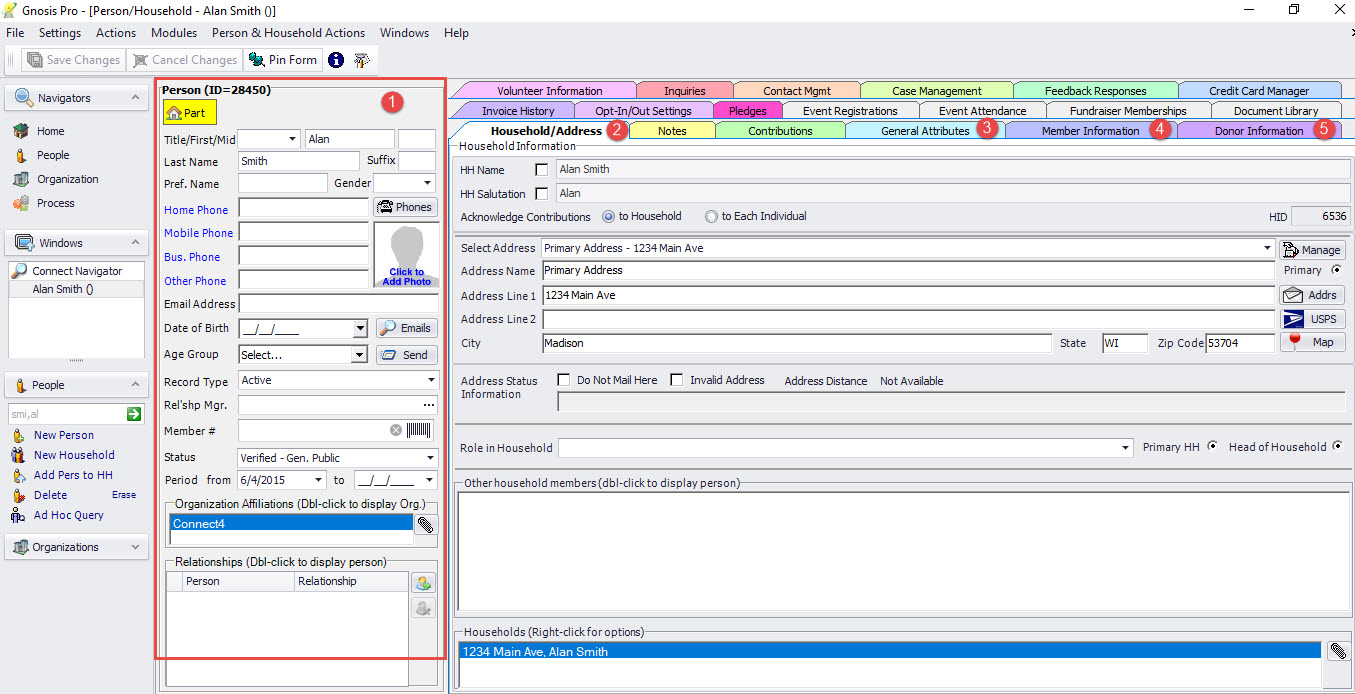 NOTE: Your screen may look different. It may have colored tabs on the right instead of above the forms
Organization Form
Organization details

Address
Phone
Record and Organization Type

Contacts tab

Linked contacts
Title and Role(s) selected for each contact
Address selections for each contact

General Attributes tab

NOTE: Your screen may look different. It may have colored tabs on the right instead of above the forms